vendredi, 7 mai 2021
Sam Tucker : Nouvel album All in Good Time maintenant disponible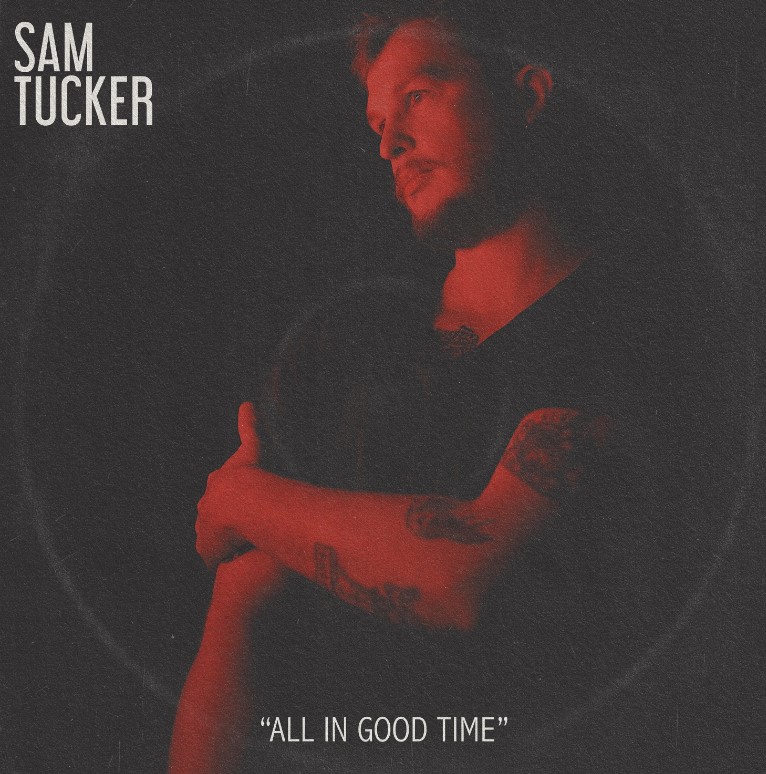 Tout vient à point à qui sait attendre : c'est ce que nous rappelle Sam Tucker avec All In Good Time, un généreux album qui regroupe 13 pièces nourries de ses expériences de tournée.
Dans ce nouvel opus, l'auteur-compositeur-interprète nous entraîne dans un parcours imaginaire à travers l'Amérique où le passé et le présent se télescopent. De « Holy », une chanson rock mâtinée d'accents pop et portée par un puissant refrain, à l'irrésistible « I Love My Baby But She Drinks Too Much », Sam Tucker explore les diverses facettes du prisme rock et fait d'habiles incursions dans le blues, sa voix agile et légèrement éraillée servant de fil rouge à ce voyage en chansons.
Le natif de Retford, en Angleterre, a le secret d'installer de prenantes atmosphères et de jouer avec les textures et les sonorités, comme en témoignent « Calm Down Child », qui se balance entre puissance et émotion, l'incandescente « Feel », traversée d'une rage contenue, « Broken (Sha La La) », récit d'une rupture, ou encore « Dead Awake », une pièce qui invite au recueillement. La planante « Truth Of The Matter », criante d'authenticité, s'inscrit dans le même sillon.
Fin observateur, Sam Tucker scrute avec une égale justesse les méandres de l'amitié sur « Love And Other », une douce bossa-nova, et les mirages amoureux, avec « Trouble In Paradise ». Au fil des pièces, le Québécois d'adoption et ses musiciens font preuve d'une parfaite cohésion, que ce soit sur « Deep », un envoûtant blues porté par une rythmique enivrante et traversé d'accents d'harmonica, ou sur « Sleep (Fever Dreams) », « Falling » et « H.D.I.F. », des chansons rock groovy qui atteignent des sommets d'intensité.
Pour ce nouvel album enregistré en grande partie en prise directe, l'artiste fait équipe avec Jesse Mac Cormack à la réalisation et retrouve Rob Heaney au son et au mixage. Sam Tucker, qui s'accompagne à la guitare, est entouré de François Plante (basse), de Sam Joly (batterie), de Robbie Kuster (batterie), de Jesse Mac Cormack (guitare, basse, claviers et percussions) et de Lévy Bourbonnais (harmonica).
---
Good things come to those who wait, Sam Tucker reminds us with All In Good Time, a generous album which comprises 13 songs fueled by experiences gained on the road.
In this new opus, the singer-songwriter leads us on a winding journey across North America, where past and present collide. From Holy, a rock song interlaced with hints of pop, and carried by a powerful chorus, to the irresistible I Love My Baby But She Drinks Too Much, Sam Tucker explores the multi-faceted prism of rock, and makes skilled forays into the world of blues. His versatile, at times rasping voice, serves as a bright red thread sewn throughout the journey.
The native of Retford, England, holds the secret to creating enthralling atmospheres, playing with textures and sounds, as demonstrated in Calm Down Child, balanced between power and emotion, the incandescent Feel, filled with restrained fury, Broken (Sha La La), a retelling of lost love, or even Dead Awake, a song born of introspection. The drifting Truth Of The Matter floats by on the same path, screaming authenticity.
A keen observer, Sam Tucker deftly scrutinizes the intricacies of friendship in the grooving bossa nova that is Love And Other, and the mirages of love in Trouble In Paradise. With each piece, the adopted Quebecer and his musicians demonstrate a perfect cohesion, whether on Deep, a mesmerizing blues carried along by an irresistible rhythm and its fleeting hints of harmonica, or on Sleep (Fever Dreams), Falling, or H.D.I.F; grooving rock songs that hit the heights of intensity.
For this new album, recorded in a live setting, the artist teams up with Jesse Mac Cormack as producer, and Rob Heaney as sound engineer and mixer. Sam Tucker, who accompanies himself on the guitar is supported by François Plante (bass), Sam Joly (drums), Robbie Kuster (drums), Jesse Mac Cormack (guitars, bass, keys, percussion), and Lévy Bourbonnais (harmonica).